Light and Mood in watercolor and acrylic, landscapes and still life
FOCUS: Techniques for realism and light sources with emphasis on capturing mood in landscape and still life
LEVELS: All levels
There will be approximately one painting a day as demonstration with four large prints by the artist, approximately 22 x 28, as working tools to take home with student.
Michael and Stephen McCullough (twin brothers) are well known through out the Southwest over the past 30 years for their strong, vibrant paintings.
As Native American artists (members of the Choctaw Nation roll #001-027-211 & #001-217-212) they specialize in original paintings of authentic images reflecting the culture and history of the Southwest. Their works may be seen at several galleries in the New Mexico, Arizona and Colorado areas as well as Santa Fe Indian Market, Heard Museum Indian Market (Phoenix), Phippen Western Artists show (Prescott, AZ), Sharlot Hall Museum (Prescott, AZ) and others.
Please contact the artists should you have any questions regarding available original pieces.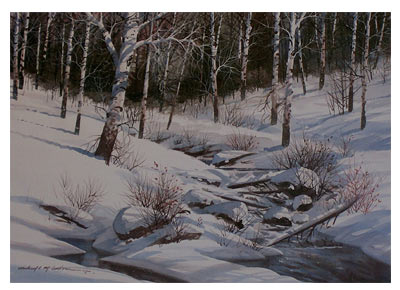 07/06/2020 – 07/09/2020