Paint Anything With Confidence
Oil and Acrylic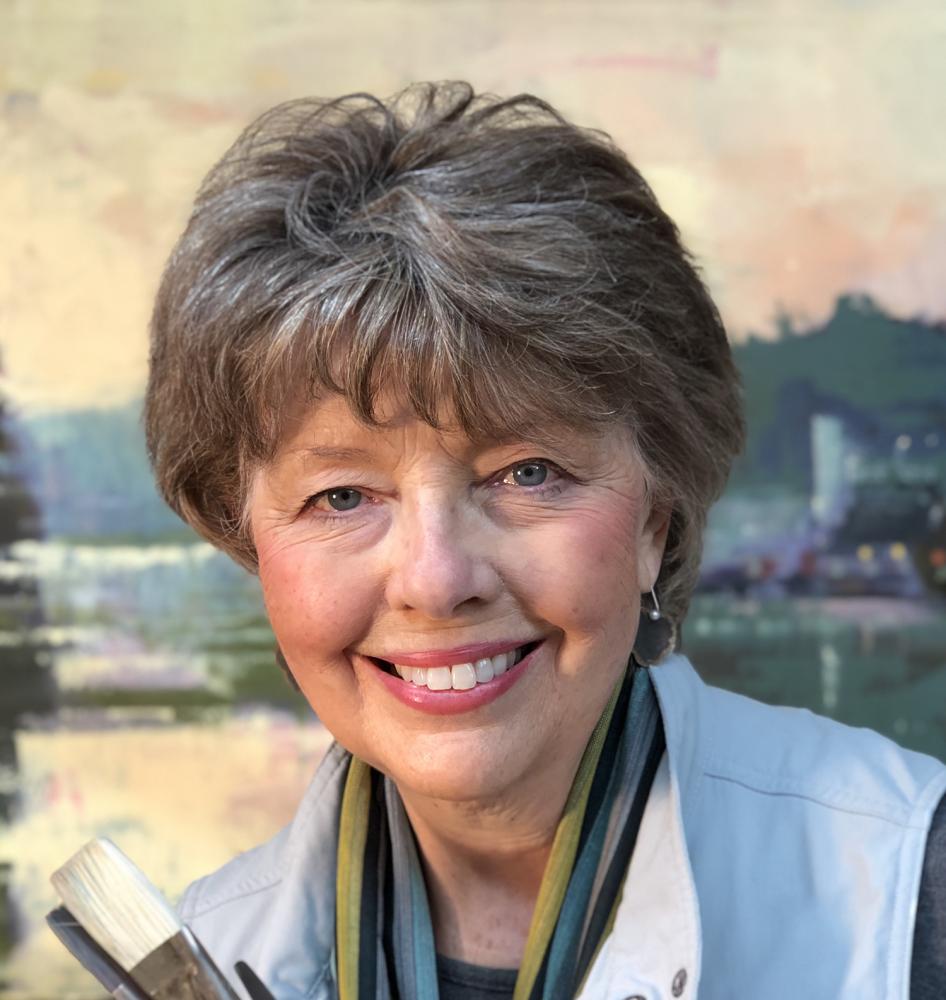 In this workshop, Nancy will take you from painting still life to landscape and even figures. Concentrating on understanding basic shapes and light source, you will learn that most representational painting is based on these two concepts and there is no need to limit yourself on subject matter. Drawing is important and she will show you simple ways to check the accuracy of your drawing. You will explore ways of gaining information for your paintings through observational painting, working with photographic reference, journaling and memory exercises.
Nancy works in both oils and acrylic, has years of experience with pastels, and is open to working with artists in any medium including watercolor and gouache. She believes that technique is an every evolving journey *(and best learned though personal experimentation), but understanding the underlying principals of how to observe and translate your observations to a 2-D surface is key to becoming a good painter. You will work with a limited choice of colors so that you gain mastery over your paint mixing before adding extra pigments to your palette.
Nancy Tankersley began her career as a portraitist but entered the gallery scene with figurative paintings of people at work and at leisure. Currently as she searches for the unpredictable, Tankersley moves between landscape, figures and still life. Incorporating non- traditional tools , supports and technologies for her paintings she remains faithful to her impressionistic style.
Active in the current plein air movement, and a founder of Plein Air Easton, she travels worldwide participating in competitions, judging and teaching. In 2018 she was invited to be an instructor and demonstrator at the Plein Air Convention in Santa Fe and released her first instructional video with Lilliedahl Videos. In 2016 and 2017 she was invited to exhibit at the prestigious Masters Exhibition at the Salmagundi Club in NYC. Recent honors include Best of Show at Parrsboro, Nova Scotia International Plein Air 2018, Best of Show at the Lighthouse Plein Air Festival 2017 and the Dickinson Award for Best Painting by a Signature Member of the American Impressionist Society 2016 Annual Juried Exhibit.
She is a Signature Member of the American Impressionist Society, the American Society for Marine Art, and the Mid-Atlantic Plein Air Painters and also holds memberships in the Washington Society for Landscape Painters and the Salmagundi Club. Founder and Director of the Easton Studio, a workshops facility begun in Easton in 2010, the artist mentors and teaches workshops and also sponsors workshops by nationally known painters.
08/10/2020 – 08/14/2020