Portraits and Figures in Landscapes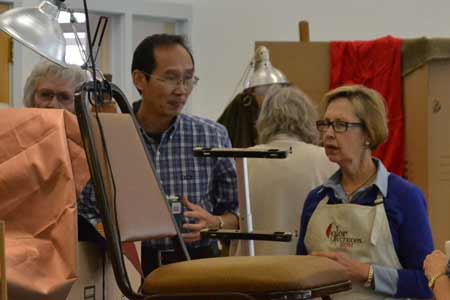 Though Qiang concentrates on traditional still life, there is nothing stodgy or old-fashioned in his elegant work. His paintings are flawlessly composed and vibrate with life. He will teach how to develop an interesting set-up, an art all in itself, and show how lighting can be used to achieve drama in painting. An optical physicist by training, Qiang will instruct on how to control the pathways of light through a painting as well as see the object as a "manipulator of the light." He will also focus on using color, values and edges to produce a beautiful work of art. .
Come take advantage of this unique opportunity to study with a master!