PAINTING IMPRESSIONISTIC LANDSCAPES IN PASTELS & OILS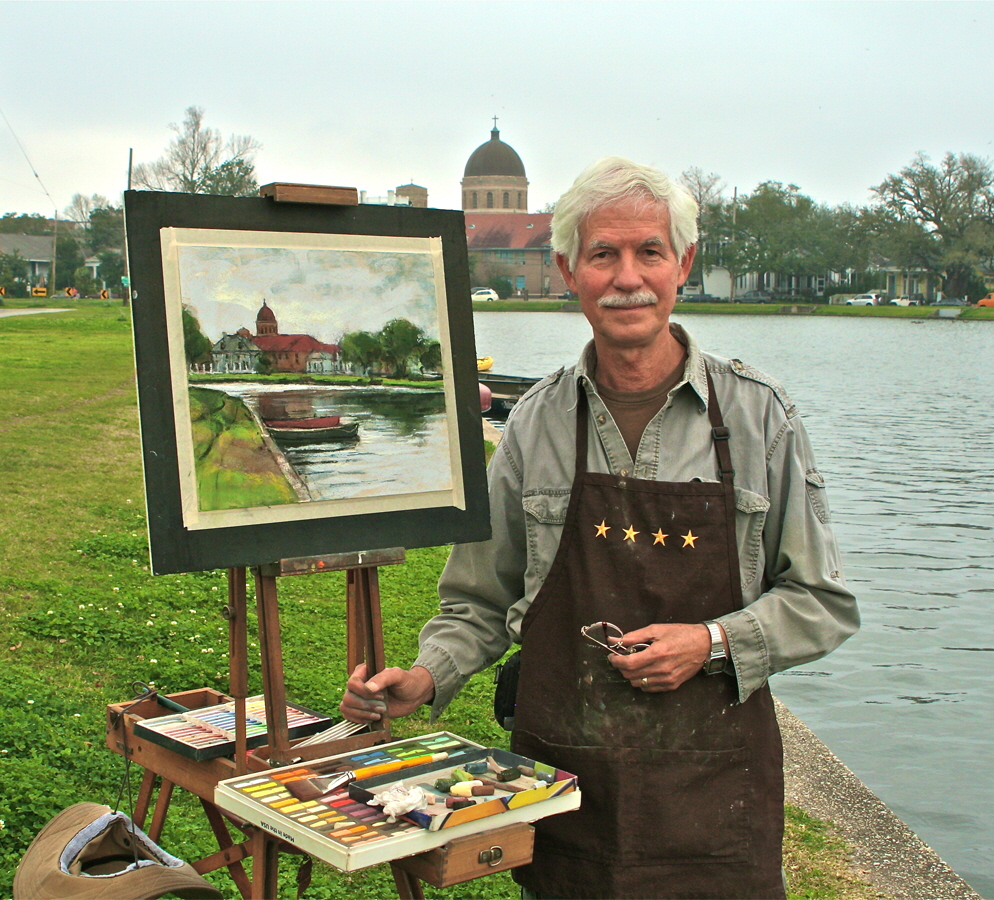 Join artist Alan Flattmann for this informative landscape and cityscape workshop that will hone your skills as an artist. This workshop will concentrate on painting in an impressionistic manner using broken color and loose brush strokes. Students may choose to work in pastel or oil. Alan stresses the basic principles of composition, drawing, color and technique that apply to any style of representational painting. His goal is to teach a sound and fundamental approach with an emphasis on painting in a well planned, organized way. He will show how to paint creatively from photos and directly from nature. Alan demonstrates often, helps students individually to improve their work and holds informal critiques throughout the classes.
Alan Flattmann is a Pastel Society of America Hall of Fame Honoree and a recipient of the American Artist Art Masters Award for Pastel Teacher. His work is the subject of four books: An Artist's Vision of New Orleans (2014), The Art of Pastel Painting (1987 & 2007), Alan Flattmann's French Quarter Impressions (2002) and The Poetic Realism of Alan Flattmann (1980). He has taught art workshops since 1968 and has led many painting tours to Europe and other foreign destinations.
06/15/2020 – 06/19/2020