Watercolor and Ink Sketchbook Memories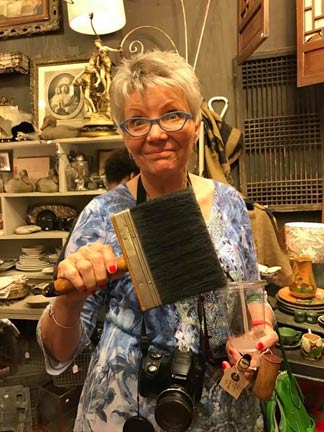 Using your photos, pen, ink, watercolor, gouache and/or casein in the comfort of the studio you will create wonderful memory books that you and your family will treasure forever. This workshop is great for those wanting to create a sketchbook habit, or those struggling with sketching and drawing. Especially beginner sketchers. Your sketchbook style will become like your handwriting, your own personal mark. Suzy believes anybody can draw with practice, just like learning to write.
I will also furnish photos from Cloudcroft and we will work along together making a book with our photos, or you can bring your own photos and work from them.
Being married to a farmer, living on the family farm in west Texas, Suzy has been painting for 30 years working in pastel, pencil, watercolor, gouache, acrylic and collage. She didn't attend schools that taught art. Learning on her own in her backyard studio has allowed her to teach what she loves and enjoys, in Texas, New Mexico, Italy and in 2020 Poland and Italy. Her favorite thing is keeping a daily sketchbook, and nostalgic and patriotic art. She has won numerous awards and teaches monthly watercolor classes, workshops using watercolor, collages and sketching. She has been in 3 of the North Light Incite mixed media books, as well as the Sketch Book Magazine when it was being published.
Christopher Cross, the singer, purchased one of her watercolor paintings to use on his Christmas album. She is signature members of SWS, AOT, SWA, NMWS, and WYWS. Affiliate member of AWS and NWS.